The Bray Family
Joshua Bray (1838-1918) was the sixth child of John and Charlotte (Storer) Bray of 'Denfield', Campbelltown, NSW. John Bray held the Brungle Run in the Tumut District which Joshua and his Brother James worked. It was during the 1860's that the Nixons took up a selection on the Brungle Creek and became neighbours of the Brays. This is how Joshua Bray came to meet Rosalie Gertrude Nixon ('Tottie') and subsequently married her in 1866.
Joshua was born at Appin near Campbelltown, NSW in 1838. (His father was also a 'colonial' being born at Concorde, NSW 1798). The family was quite prosperous.
Rosalie Gertrude was born of a family of modest means at Tenby in Wales in 1846. She spent most of her childhood near Vevey in Switzerland where her father, an Oxford Graduate, tutored the children of English families living there. She arrived in Melbourne on the 'Albion' in 1862 with her mother and six siblings. They were met by their father who had preceded them to the colony and had been staying with his brother the first Bishop of Tasmania.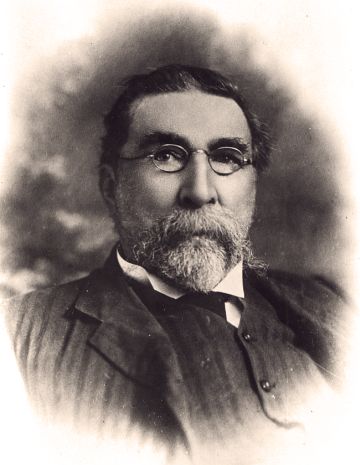 From there they went to Tumut and took up their selection.
Samuel William Gray, Member for Kiama, married Mary, Joshua's sister in 1862. Land had been released and put up for auction by the government. Samuel Gray was the highest bidder, this land was to become the 'Walumbin Run'. In 1862 Samuel went up to inspect his lease and was so impressed he had a six roomed house moved from Tweed Heads and re-erected at the edge of Walumbin Plain.
In March 1864 Samuel returned with his wife and child. Shortly after them, Joshua Bray joined them and they became partners. In 1865 Joshua returned to Tumut and became engaged to Rosalie (called Gertrude). He returned to the Tweed with a carpenter who built him a house of pit saw timber, Joshua named the house, 'Kynnumboon', an Aboriginal name for the land on which it was built. Joshua and Gertrude were married in Armidale NSW, they then went by gig to Singleton, train to Newcastle and boat to Sydney for a short honeymoon. They returned to the Tweed going by boat to Brisbane, Queensland and then rode down to the Tweed on horseback.
Joshua established the first postal service between the Tweed and the mouth of the Richmond River, and was officially appointed postmaster in November 1866. Once a month he despatched two Aborigines to Ballina, with outward mail sealed in a pouch. There they handed the pouch to the postmaster and received in return, a sealed pouch containing inward mail. It was this post office that, some ten years later became the Murwillumbah Post Office. As well as being a farmer and postmaster, Joshua performed many other public duties, some of which were Justice of the Peace, Clerk of Petty Sessions, the first Police Magistrate presiding at Murwillumbah and Cudgen, Coroner, Registrar of B.D.M. and Protector of Aborigines.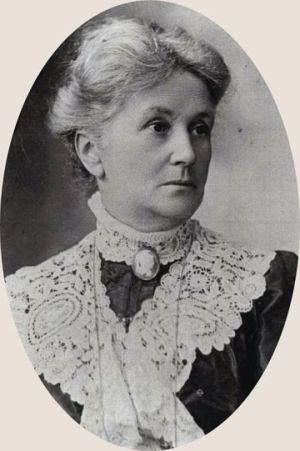 The Parish of Kynnumboon was named after the house by Surveyor Barling who came to the Tweed to measure land in 1868.
Joshua had good relations with the Aborigines and learned to speak their language and carefully studied their customs and culture.
Relatives of both Joshua and Gertrude came to the Tweed. The years slipped by, Joshua and Gertrude had fourteen children, eleven of them surviving their father. In his declining years, Joshua felt, as many other pioneers must have felt, that the march of events was outstripping him. Little by little he withdrew from public life and the new generation of Murwillumbah residents saw him less and less until he became an unknown to them.
On February 21st, 1918 the Mayor and Aldermen of Murwillumbah, the president and councillors of the old Tweed Shire, representatives of the local business and farming communities and residents of the town and district gathered at the Murwillumbah Cemetery to pay their last respects to one who had played a significant role in the early history and development of the Tweed Valley.
A comprehensive file on Joshua Bray and many more Pioneers of the Tweed Valley can be found at Tweed Regional Museum - Murwillumbah. The Museum collection also includes a number of original items associated with the Bray family.