Welcome
Welcome to the home page of Murwillumbah Historical Society Inc. Formed 16 March 1959, the Society works to research and promote the rich and unique history of the town of Murwillumbah and its surrounds in the picturesque Tweed River Valley of Tweed Shire in the Northern Rivers District of far northern NSW.
The Society undertakes a broad range of engaging research activities covering all aspects of our rich history, and also works closely with the Tweed Regional Museum and our sister Societies in Uki and Tweed Heads. The Society produces the free quarterly newsletter Timelines.The Society gratefully recognises the ongoing support of the Tweed Shire Council and its ongoing commitment to fostering the research and preservation of the history of the shire.

The Society operates out of our Research Centre in the Murwillumbah branch of the Tweed Regional Museum, located in the historic original Tweed Shire Council Chambers of 1915. The Museum was comprehensively renovated and extended in 2013-2014. It features significant objects such as a massive Robey steam engine, the original Council meeting table and a rich variety of other regularly-updated exhibits.
Tweed Regional Museum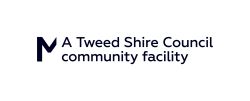 Murwillumbah Historical Society is proudly supported by the Tweed Regional Museum, a community facility of Tweed Shire Council.
Contacts: